LIPA
Lipa - Woodey™ - gray walnut veneer wood sunglasses & aluminum inside featuring TAC dark gray polarized lens and stainless steel spring hinges. (frame:144mm; lens:52mm)
Description
Additional Information
Free Shipping
Product Review
Lipa is made out of walnut veneer wood & aluminum inside. Features TAC polarized lenses and stainless steel spring hinges.
Here at Woodey we only use quality materials for our real wood sunglasses, they are hand-crafted and the finishes are flawless.
Our sunglasses stand out from our competitors for the build quality and uniqueness of the wooden frames as well as the highest grade polarized lens we use in our sunnies.
The comfort of our glasses is one of a kind! You will forget that you wear your glasses thanks to the lightness of the wood with which they are made.
All Woodey frames are built with stainless steel spring hinges, this adds flexibility and an extremely comfortable fit on any face and are equipped with high-grade TAC polarized lenses, giving optimal vision comfort by reducing glare and glare, ideal for driving on the road, at sea, or in the mountains.
Your pair of real wooden sunglasses will be delivered to you in a beautiful bamboo tube, a convenient pouch, and a microfiber cleaning cloth.
Lipa highlights:
Handcrafted from sustainable sources
Gray walnut veneer wood
TAC Polarized brown lenses 100% UVA-UVB protection
TAC Polarized brown lenses 100% UVA-UVB protection
Resistant to water and sweat thanks to our natural sealant
Comes with a bamboo case and microfiber pouch
Lightweight (26g) and comfortable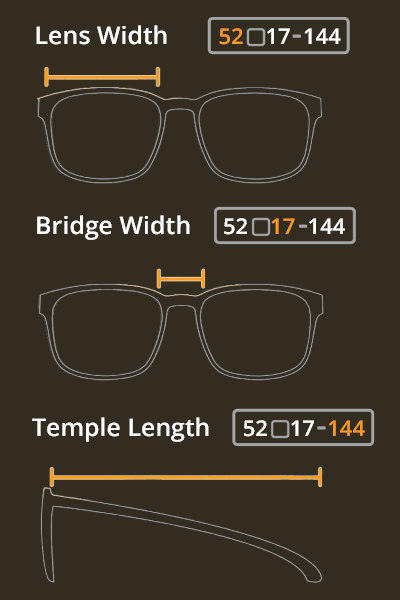 What are TAC lenses:
Triacetate Cellulose is a new technology used first in the military. TAC Lenses not just polarized but they provide more clearer view than your normal lens.
TAC Polarized lenses are manufactured with a 7 layer construction:
Sratch resistant coating layer
UV400 TAC layer
TAC layer
Polarized layer
TAC layer
UV400 TAC layer
Sratch resistant coating layer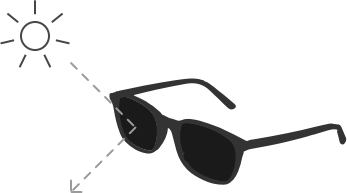 30 Days
Free Return

1 Year
Warranty

Free
Shipping

Free
Exchange
Reviews
fit like charm and great quality

Glasses were a great fit, and was exactly like described.

used to wear other brands but then decided to change and try something new. then my friend recommended woodey it really worth , quality and frame really superb.

so far best sunglasses i have, really amaze by the shape and frame. best quality never disappointed ,best in the world and can wear at all occasions.

Its easy to wear for long period of time and fit snugly on my face. I love it

Stunning, easy fit and affordable, tbh good quality and light weight sunglasses

Stunning, easy fit and affordable, tbh good quality and light weight sunglasses

Good lenses. Using it from last couple of months. Still look good.