INDIGO
Indigo - Woodey™ - Vintage brown wood sunglasses featuring TAC Blue/Red/Green/Ice Blue polarized lens and stainless steel spring hinges. (frame:141mm; lens:50mm)
Availability:
Usually ships in 24 hours
Description
Additional Information
Free Shipping
Product Review
Indigo is made out of Vintage brown bamboo. Features TAC polarized lenses and stainless steel spring hinges.

Atwood highlights:
Handcrafted from sustainably sourced wood
Brown bamoo frame
TAC Polarized ( Red, Green, Ice Blue, Blue) lenses 100% UVA-UVB protection
Stainless steel spring hinges, flexible for a comfortable fit
Resistant to water and sweat thanks to our natural sealant
Comes with a bamboo case and microfiber pouch
Lightweight (23g) and comfortable
What are TAC lenses:
Triacetate Cellulose is a new technology used first in the military. TAC Lenses not just polarized but they provide more clearer view than your normal lens.
TAC Polarized lenses are manufactured with a 7 layer construction:
Sratch resistant coating layer
UV400 TAC layer
TAC layer
Polarized layer
TAC layer
UV400 TAC layer
Sratch resistant coating layer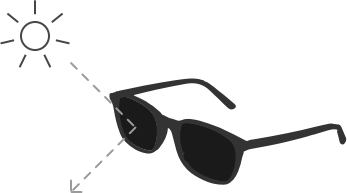 30 Days
Free Return

1 Year
Warranty

Free
Shipping

Free
Exchange